The Cure On New Album
20 May 2008, 09:00 | Updated: 24 August 2017, 15:43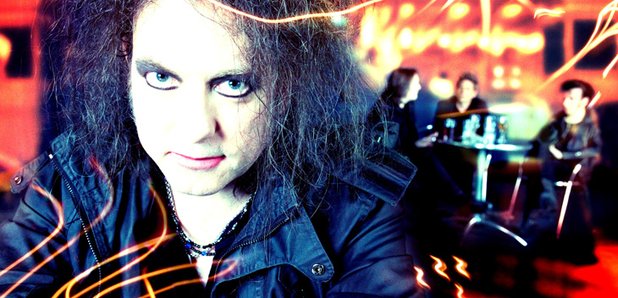 Speaking on Music: Response Show, Robert Smith explained that there are plans to release fully re-mastered versions of the entire Cure back catalogue, staring with 1979's 'Three Imaginary Boys' in November, followed by the next three from February or March next year.
"The whole back catalogue has been re-mastered, so we're starting at the beginning." Smith explained, "There's an extras disc for each one that's coming out which is taking some time to compile. A lot of the stuff that didn't come out at the time... well, that's generally because it wasn't as good as the stuff that was released. I think it's got historical value, more the case that when you've got a decent amount of songs behind you, I personally feel slightly less fussed that some are slightly... awkward."
"It's also encouraging for other bands to find out how awful we were."
"They [the early demos] were very squawky. But a lot of the interesting stuff from around that period, it's - of necessity – kind of rough. After all this time it's kind of charming to hear that kind of stuff, and some of it is genuinely funny."
Smith also went on to explain that while much has been made of the band's new producer – nu metal studio legend - Ross Robinson and his influence in bringing the band together for their new critically acclaimed self titled album, the decision to record was purely his.
"After the 'Trilogy' film [a huge live compilation spanning The Cure's whole career) I was hard pressed to see where we were gonna go from there cos it summed up everything that we'd done, and I liked the idea of it being a full stop. There were a number of factors in us getting back into the studio to do a new album, Ross was one of them, but there were a number of others and chiefly among them was that I just changed and liked the idea of doing another Cure album."
"Ross didn't really get too involved in the choice of what we were doing or how we were gonna do it, he left all that to us really, the main thing he brought was his enthusiasm and a desire to make us play in a certain way, in the same room and he pushed us all the time – but the material and the direction was us.
The new album has also been hailed by many as the 'definitive' Cure album – even down to its self-titled status - something Smith definitely denies.
"It's impossible to do a definitive album," he explained, "The fact it became accessible and showed lots of the different facets of what we do, and because it's called 'The Cure' – that did have an impact on it. If it had had a very dark title we probably would've concentrated on the heavier side, and conversely if we'd done a 'head in the door' album we would've thought about shorter more upbeat songs. It was kind of funny for me – 'The Cure' – idiocy really. I believed I would change the title even up to when it came out. I've still got a niggling feeling that it should be called something else.
"I always had some idea of a duality with the album. We went into it with the idea of doing a double album - of doing a 'good dream'/'bad dream' scenario, a bright upbeat side and a dark side. But that was too contrived."