The Clash To Release New Box Set
21 May 2013, 08:15 | Updated: 24 August 2017, 15:43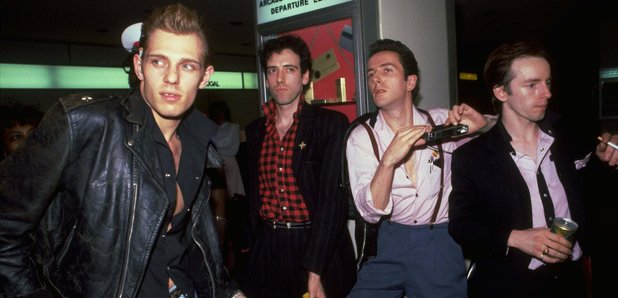 The legendary punk band are to issue a very special new collection, completely remastered.
The Clash are to release a brand new box set in the autumn, called Soundsystem. As well as containing remastered versions of all their studio albums, which contains music that we've never heard before, there's B-sides, rarities, demos, original fanzines and unseen footage of the band.

The set includes 8 discs of the original LPs - The Clash, Give 'Em Enough Rope, London Calling, Sandinista and Combat Rock - 3 discs of demos and a DVD featuring footage shot by Julien Temple and Don Letts.
Guitarist Mick Jones told Radio X that Soundsystem has been three years in the making. "In our own minds, we still exist. You know, we're NOW. So it was important to us that we took control of every aspect of it.

"The music's really special because you're gonna hear it like it's never been heard before, because of the major advances in technology which have gone towards the remastering. You're gonna hear stuff that you've never heard before in the form of tracks that you're very familiar with. You're gonna say, Oh I didn't know that was on there!"
The set also includes replicas of the band's original Armagideon Times, plus a new edition designed by bassist Paul Simonon: "I'm really excited to get my copy of this, because it's got everything we ever recorded… it's got badges that I lost years ago. If I was a fan, I'd be really looking forward to this. We're really proud of what we did all those years ago and we want to be proud of what's coming out now."
Alongside the box set, there will be a new compilation, The Clash Hits Back, which features 33 studio tracks based on the band's famous show at Brixton in July, 1982, plus the original studio albums released as a normal 5-CD box set.

However, drummer Topper Headon claims that the band won't be reforming any time soon, without singer Joe Strummer, who died in 2002. "There are no plans to do that. You're never going to replace Joe, are you?"
Soundsystem and The Clash Hits Back are released on September 9.
Hear the full interview here: