Dan Le Sac Vs. Scroobius Pip release new single Gold Teeth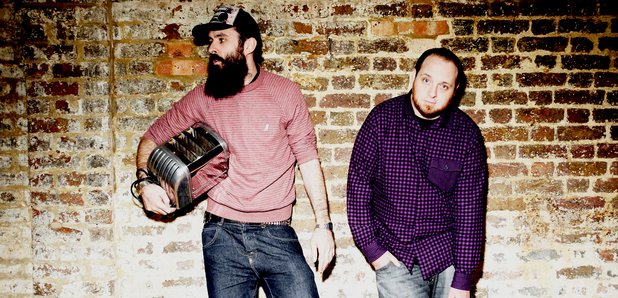 Gold Teeth is the second track to be released from new album Repent Replenish Repeat, due for release on 7 October.
After receiving the initial tune from Dan, Pip said he "Wrote and wrote, inspired by the HUGE beat that Dan had sent. We then got Josh (Flux Pavilion) onboard to co-produce with Dan and, between the two of them, they just took it to the next level."
You can hear Scroobius Pip's Radio X show The Beatdown every Saturday night from midnight – or click the link below to listen again.
Watch the video for Gold Teeth here:
The duo have sold out their October shows and have scheduled a massive tour for early 2014 – including a huge show at London's Koko. Details below.
2014 TOUR DATES:
19 January, Manchester Academy 2
20 January, Edinburgh, Liquid Room
21 January, Glasgow, Arches
22 January, Newcastle, Academy 2
23 January, Sheffield, Plug
24 January, Leeds, Stylus
25 January, Birmingham, Institute
27 January,Cardiff, Solus 2
28 January, Exeter, Lemongrove
30 January, Oxford, Academy
1 February, Norwich, Water Front
2 February, Hull, University
4 February, London, Koko
5 February, Cambridge, Junction
6 February, Portsmouth, Wedgewood Rooms
7 February, Bristol, Anson Rooms
8 February, Bedford, Corn Exchange