MGMT: We Want Our Music To Empower People
7 August 2013, 18:25 | Updated: 24 August 2017, 15:43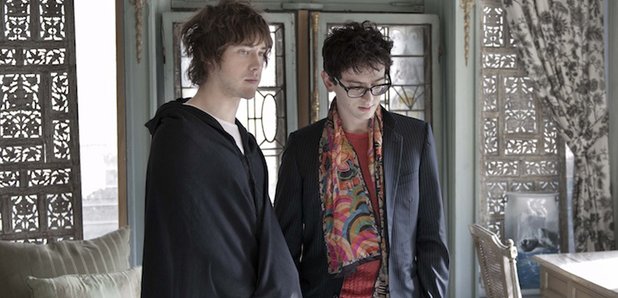 MGMT have told Radio X they hope their new album will be used by fans to soundtrack their own lives.
Speaking to Radio X's John Kennedy on X-posure Ben and Andrew explained that new single Your Life Is A Lie is an example of how their new music is meant to be a tool for their fans.
"Despite there being a song called introspection on the new album I think the last one was the more withdrawn and inward looking album and this one's more... like our eyes are pretty open and we're shouting at people in a way.
"But the song Your Life Is a Lie in particular was never meant to be directed at our fans or anybody in particular. What it's meant for more is to be utilised as a kind of weapon that you can direct towards whoever you want and it's supposed to be an empowering song."
Their self-titled third album is due out September 17 and the band reckon calling it MGMT was a statement of intent.

"We were doing press for Congratulations when we decided to call it MGMT.
"I think we called it that because... I think the third album a lot of times is supposed to be the defining statement that a band makes so we hoped it would be a self fulfilling prophecy if we just went ahead and named the album [MGMT].
"I think there are different parts of the album that represent each stage in our band - starting in college through our albums."
Listen back to the interview: