Metric and Purity Ring Nominated For Polaris Prize
16 July 2013, 17:08 | Updated: 24 August 2017, 15:43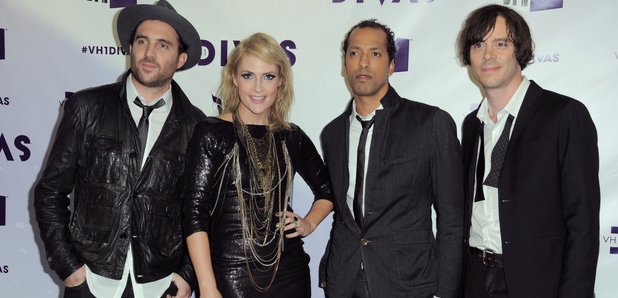 The 2013 Polaris Music Prize Short List has been announced.
Godspeed You! Black Emperor, Metric and Purity Ring are among the nominees for the award - which is basically a Canadian version of the Mercury Prize.
The Polaris gala - where the winner will be chosen - will be held in Totonto on September 23.
The prize awards $30,000 to the artist deemed to have created the Canadian Album of the Year.
"This moody and exciting list is proof that the 'Canadian sound' has no stylistic boundaries. In equal measure we welcome the seven rookies and three repeat nominees to this years Short List," said Founder and Executive Director Steve Jordan.
Arcade Fire and Feist are among the previous winners.
The short list (In Alphabetical Order):
Godspeed You! Black Emperor - 'Allelujah! Don't Bend! Ascend!
Zaki Ibrahim - Every Opposite
Metric - Synthetica
METZ - METZ
Purity Ring - Shrines
Colin Stetson - New History Warfare Vol. 3: To See More Light
Tegan and Sara - Heartthrob
A Tribe Called Red - Nation II Nation
Whitehorse - The Fate of the World Depends on This Kiss
Young Galaxy - Ultramarine