Manic Street Preachers Go Acoustic For New Album?
17 May 2013, 17:15 | Updated: 24 August 2017, 15:43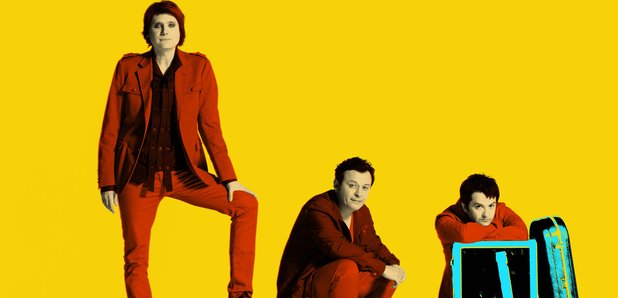 James Dean Bradfield has told Radio X the next Manic Street Preachers album is nearly finished.. and has a more acoustic sound.
Speaking at the Ivor Novello Awards in London last night, the singer claimed: "It's slightly strange, there's barely an electric guitar on the record. [However], the band is still driving the songs."
The band's last album, Postcards From A Young Man, was released in 2010 and following the greatest hits compilation, National Treasures they claimed that they'd be taking a "long time" off.
However, with dates planned in Australasia in June and July, it appears that Manics HQ is starting to get into gear for the new album… complete with a first single already pencilled in.
James told Radio X: "The first single kind of feels like a mix between Exile On Main Street era Rolling Stones and Vegas Elvis with lots of brass and horns on it. So we've gone to a bit of a funny place."
James presented The Maccabees with the Best Contemporary Song Award for their work on the track Pelican.