Jared Leto: I Had More Than 70 Songs For New Album
30 April 2013, 18:28 | Updated: 24 August 2017, 15:43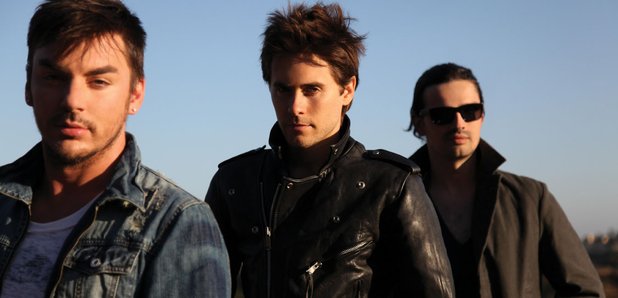 Jared Leto has been telling Radio X he ended up with more than 70 songs for new Thirty Seconds to Mars record Love Lust Faith + Dreams following travels in India.
He travelled to the country straight after a long stretch on the road.
"I started writing early on, I'm glad that I did that because I didn't end the tour and then have this pressure that I had to write and record an entire album - at the end of the tour I had 14 songs, I went on to end up with over 70 songs, he explained to Radio X's Danielle Perry.
"There was about seven or eight months on the road from April to December and then it was India and a few other places," Jared continued.
"I took advantage of some of the locations around the world. I'm really inspired by the travels and experiences that I have, the people, the places. They seem to make a big impact on me. More than music - other people's music."
Jared's travels around India including Rajasthan, Jaipur, Pushkar, Delhi, Bombay and Goa and he even set up a studio over there during his travels.
"That was incredible and I thought we would share what that experience was like," he explained.
"It helped [with the song writing] in a few ways. In a literal way I got a song on the record out of it called Pyres of Varanasi - which is a place on the Ganges river where they've been burning bodies... cremating people for thousands of years with a flame that's supposedly been lit continuously for five thousand years.
"The story is if you are cremated in Varanasi you get to move on to Nirvana, you don't have to come back and live another life."
Love Lust Faith + Dreams is out in the UK on May 20.