Mr Nice Author Howard Marks Dies, Aged 70
11 April 2016, 09:00 | Updated: 11 April 2016, 11:25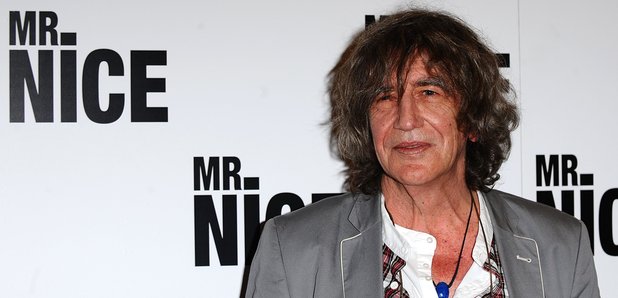 The drugs smuggler-turned-writer has lost his battle with cancer.
Howard Marks - the author of the best-selling autobiography, Mr Nice - has died, aged 70.
The former drug-smuggler from Kenfig Hill, Bridgend County, has passed away after being diagnosed with inoperable bowel cancer.
Marks was jailed in the US in 1990, after being convicted of smuggling cannabis.
The book, in which he documented his exploits involving the likes of the CIA, MI6, the IRA and the Mafia, became the multi-million selling Mr Nice, which was then made into a 2010 film starring Rhys Ifans.
Marks also collaborated with the Super Furry Animals on their 1996 song, Hangin' with Howard Marks. Photos of him in various disguises appeared on the cover of their 1996 album Fuzzy Logic. went on to appear with his fellow Welshmen at Glastonbury festival.
Since the news of his passing, tributes have poured in on Twitter for the author from all walks of life.
See some of the posts below:
RIP Howard Marks , loved photographing him many years ago with journalist @Saba_Salman such a charming lovely man . pic.twitter.com/w96fMi0EBH

— Nicola Bensley (@NicolaBensley) April 11, 2016
Howard Marks was a true original. We're very sad to hear that he has died: https://t.co/Lo395QJLnB pic.twitter.com/8FfgelS016

— Pan Macmillan (@panmacmillan) April 11, 2016
Damn man I liked Howard Marks

— ZOMBY ® (@ZombyMusic) April 11, 2016
Morning all. Very sad news that our mate and hero Howard Marks has died. An hilarious, beautiful and anarchic man who will be much missed X

— Rob da Bank (@RobdaBank) April 11, 2016
A sad day. Howard Marks has died. What a story, what a life. Do Not Go Gentle Into That Good Night x x pic.twitter.com/FXvUDn3vIB

— Tim Burgess (@Tim_Burgess) April 10, 2016
RIP Howard Marks- had many a debauched night with him... lovely man #HOWARDMARKS

— Dom Joly (@domjoly) April 11, 2016
Marks revealed he had inoperable bowel cancer in January 2015, and told the Observer: "I don't have any regrets and have not had any for a very long time."