Motörhead Disband Following Lemmy's Death: "Lemmy Was Motörhead"
30 December 2015, 09:00 | Updated: 30 December 2015, 13:07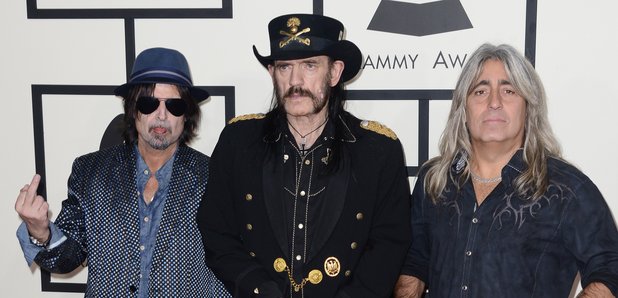 Drummer Mikkey Dee confirms the band are no longer, following their iconic frontman's death.
Motörhead's Mikkey Dee has confirmed the band are no more, following the death of frontman Lemmy.
Ian "Lemmy" Kilminster passed away on 28 December after being diagnosed with an aggressive form of cancer just two days previously on Boxing Day.
Now the band have confirmed after 40 years, they will no longer tour, perform or create records.
"Motörhead is over, of course. Lemmy was Motörhead. But the band will live on in the memories of many," Dee revealed Speaking to Swedish publication, Expressen.
He added "We won't be doing any more tours or anything. And there won't be any more records. But the brand survives, and Lemmy lives on in the hearts of everyone."
Speaking with admiration for his bandmate, Dee went on to explain how Lemmy gave everything to their shows, despite how "gaunt" and "tired" he was.
"He was terribly gaunt, he spent all his energy on stage and afterwards he was very, very tired," Mikkey Dee says. "It's incredible that he could even play, that he could finish the Europe tour. It was only 20 days ago. Unbelievable."
The drummer concluded: "I'm incredibly grateful over the years we had, and that we had such a good time together."
Meanwhile, the biggest names in rock have paid tribute to the Ace Of Spades star, with Ozzy Osbourne tweeting he lost one of his "best friends" and Josh Homme calling him the "genuine article" in a lengthy Instagram post.
A tattoo artist has since shared a picture of Foo Fighters frontman Dave Grohl, who has commemorated Lemmy with an Ace of Spades tattoo.