Mötley Crüe Announce Date For Last Ever Show
22 January 2015, 10:32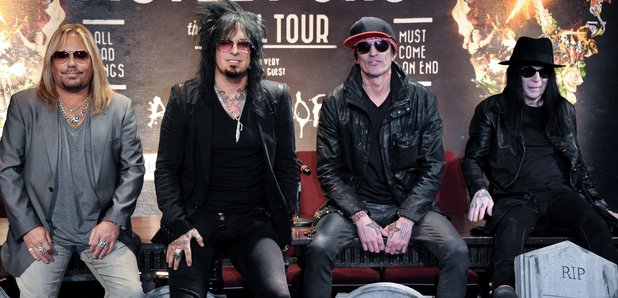 The legendary hellraisers have confirmed the date for their very final live show ever - and it's going to be a huge event.
It's been a year since Mötley Crüe announced they would be playing their final ever live show at the end of 2015, and now we know where that concert will take place.

The massive Staples Centre in Los Angeles on New Year's Eve will be a fitting end for the band's controversial and storied career as a live act, and is being billed as "all bad things come to an end".

The band have been on a worldwide Final Tour for the past few months, and will play the Download Festival this summer in their sign-off show in the United Kingdom.

The tour has already hit 72 cities and generated around £30m in ticket sales.

The 31 December show for the band looks likely to join the ranks of memorable final gigs by bands, just like the ones we've celebrated in this top notch X-List.