Going Underground? These Are The "Most Dangerous" Lines On The Tube...
1 April 2016, 12:22 | Updated: 25 April 2016, 13:27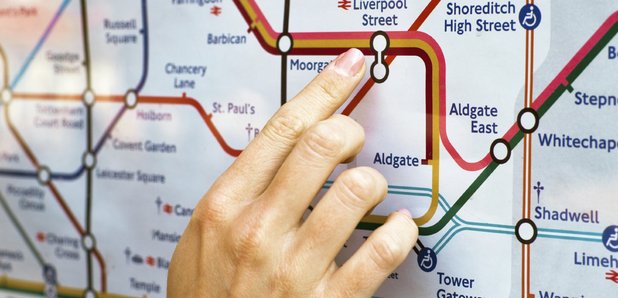 British Transport Police have released the figures of the crimes reported in 2015.
The British Transport Police have released the number of reported crimes on the London Underground from 1 January to 31 December 2015.
According to the Mirror who requested the figures, there were 12,527 crimes recorded on the tube in total last year, including "thefts, frauds and violent assaults".
Unsurprisingly, the Waterloo and City Line - which consists of one stop from Bank to Waterloo - was the least dangerous line with only 10 crimes reported throughout the year.
However, it wasn't the same for some of the more busy London lines...
Find out how your line *cough cough* fared below:
11. Waterloo & City Line (10 reported crimes)
10. DLR (
633)
9. Bakerloo Line (
757)
8. Metropolitan Line (
767)
7. Hammersmith & City and Circle Lines (
1,102

)
6. Victoria Line (
1,255

)
5. District Line (
1,292

)
4. Jubilee Line and Stratford (
1,525

)
3. Northern Line (
1,527

)
2. Piccadilly Line (
1,741

)
1. Central Line (
1,918

)

The stats aren't all bad, though, as the Mirror reports the national crime stats for the British Transport Police last year were the lowest reported in over a decade.

A spokesperson from the organisation said: "Over the course of 2014/2015, the BTP recorded more than 9,000 offences across the London Underground network and 46,000 across England, Scotland and Wales as a whole.

"This was our lowest recorded level of crime nationally in more than a decade and makes it very clear that the chances of becoming a victim of an offence are minimal, especially when you consider that millions of passenger journeys made on the Underground each day."

They added: "It is of course important to view any statistics in the context of their surroundings. Many of these stations are very busy hubs with huge numbers of people passing through, so numbers of offences are always likely to be higher than at smaller stations."