Morrissey And Kit Harington Among Year's Worst Dressed Men
4 December 2017, 12:33 | Updated: 4 December 2017, 15:03
GQ have announced their annual list of best and worst-styled chaps… and it's bad news for the Game Of Thrones star.
Game Of Thrones star Kit Harington has been named the worst-dressed man of the year, according to GQ magazine.
The 30-year-old British actor was the subject of an article in the mag earlier this year, called "Kit Harington Shows You How to Look Sharp This Summer Without Going Near a Suit", which described him as someone who "lives in skinny jeans and nondescript T-shirts in shades of, well, black".
Also on the list of badly-dressed men are comedian Paul Merton (in at Number 2) and our very own Morrissey, at 5. Conservative politician Jacob Rees-Mogg is at 4, while TV presenter Louis Theroux is at an embarrassing Number 7. Bringing up the rear at 10 is exercise guru Joe Wicks. Ouch.
Former Doctor Who and star of the Netflix series The Crown, Matt Smith, triumphs as the Best Dressed Man of the year. Joining him on the list are rapper A$AP Rocky, actor Jeff Goldblum and One Direction star Harry Styles.
The list is voted for by GQ staff alongside experts from the fashion world, including Giorgio Armani, Tommy Hilfiger, Michael Kors and Sir Paul Smith.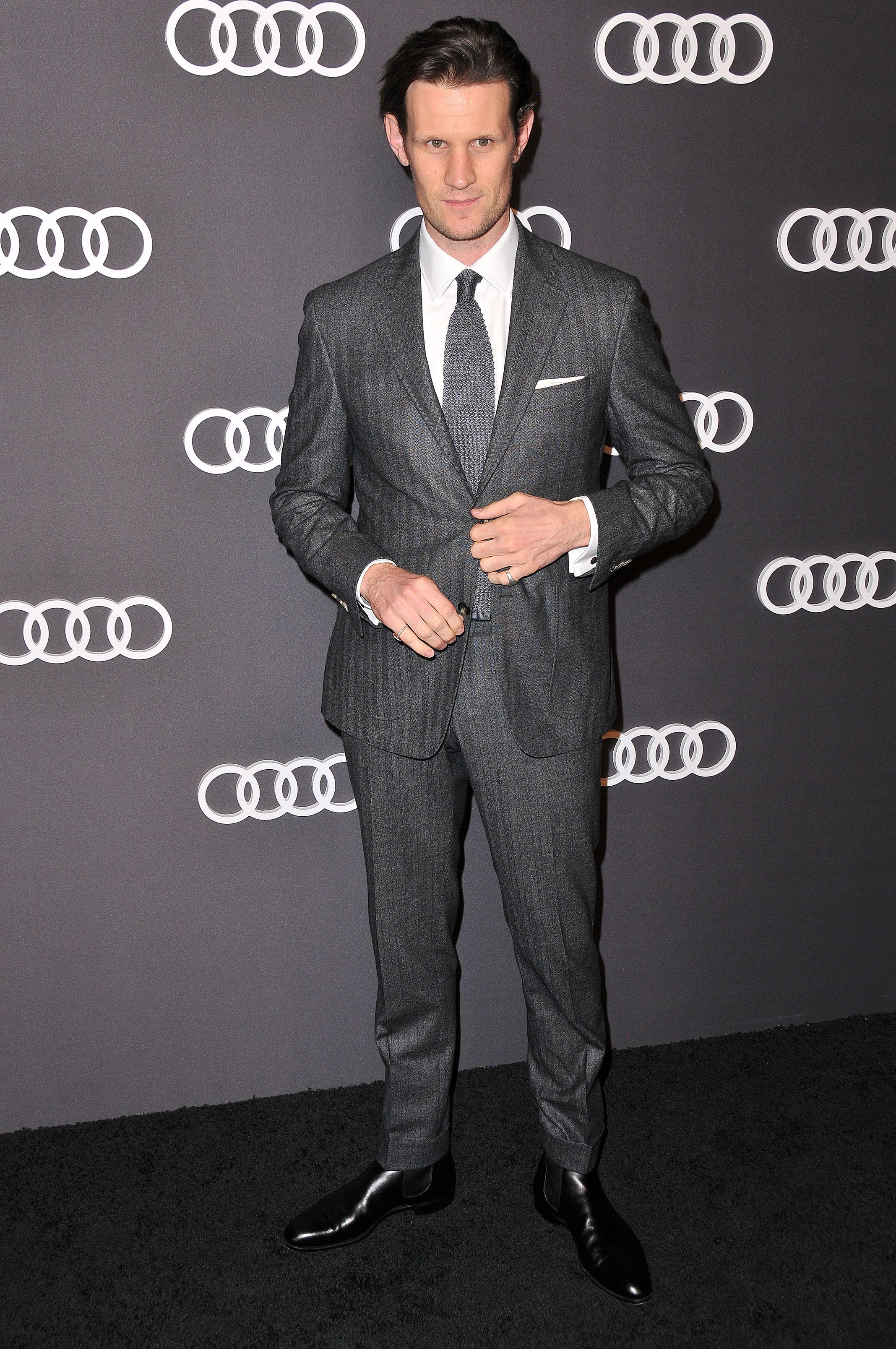 GQ Worst-Dressed Men 2018:
1: Kit Harington
2: Paul Merton
3: Shmee150
4: Jacob Rees-Mogg
5: Morrissey
6: PewDiePie
7: Louis Theroux
8: Marshmello
9: Elon Musk
10: Joe Wicks

GQ Best-Dressed Men 2018:
1: Matt Smith
2: A$AP Rocky
3: Jeff Goldblum
4: Harry Styles
5: Andrew Garfield
6: Skepta
7: Riz Ahmed
8: Ryan Reynolds
9: Brooklyn Beckham
10: Alessandro Michele