"I'm Still Laughing": Moby Rejects Trump Inauguration Ball Gig
10 January 2017, 11:57 | Updated: 10 January 2017, 12:49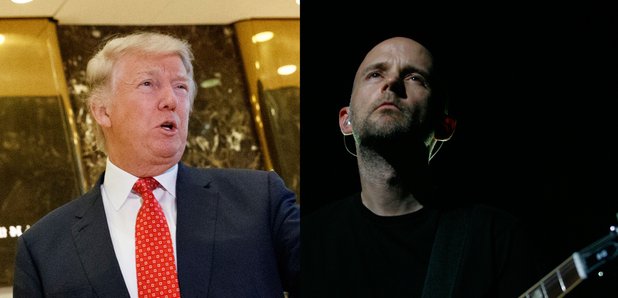 The Porcelain star joked he would only DJ for the President-elect on one condition...
Moby has revealed he was asked to DJ and one of Donald Trump's inauguration balls.
The Porcelain star took to Instagram to share his amusement at the news, writing: "Hahahahaha, I was just asked by a booking agent if I would consider djing at one of the inaugural balls for #trump... Hahahahaha, wait, Hahahaha, really?"
Then adding one condition in which he would play one of Trump's events, Moby added: "I guess I'd DJ at an inaugural ball if as payment #trump released his tax returns."
The Are Lost In The World Like Me? star has even made a playlist of bands he would play, throwing Public Enemy's Fight The Power and Radiohead's Indioteque into the mix.