The Mighty Boosh's Noel Fielding and Julian Barratt To Reunite
12 April 2016, 13:31 | Updated: 12 April 2016, 17:38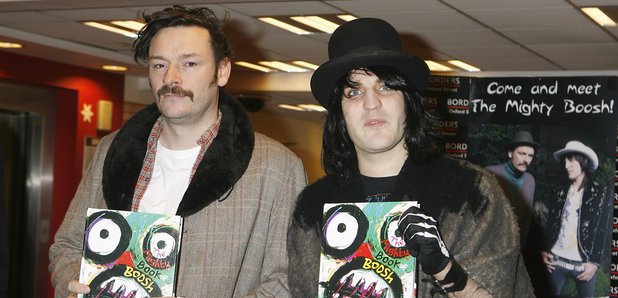 The comedy duo, who took us on "a journey through time and space," are in talks about working together again.
The creators of The Mighty Boosh, Noel Fielding and Julian Barratt, are set to work together again
The duo that brought us classic characters such as The Crack Fox, The Hitcher, Old Gregg and The Spirit Of Jazz, are in talks about working on a new project with a "longer" storyline.
In an interview with the Radio Times, Julian Barratt revealed: "We're talking about doing something else together now… something with a longer arc really."
Speaking about their relationship, he added: "We always have good chemistry when we get back together. It's like [Noel's] a brother, basically. So you may have times when you fall out but he's always there."
The award-winning comedy took the pair from cult favourites to mainstream success over the course of three series, seeing them play nationwide sell-out shows at the likes of Wembley Arena.
Watch the pair perform in Brixton below:
Talking about their 2009 hiatus the 47-year-old explained: "I had kids. We wanted to do other things on our own, so that's what we've done.
"But you know, we're always in contact. We do the odd gig here and there and music… quite a bit of music together and things. A lot of side projects and stuff along the way but we're just doing our own thing."