MGMT In Studio, Test Songs on Kitten
17 January 2013, 11:44 | Updated: 8 August 2013, 17:58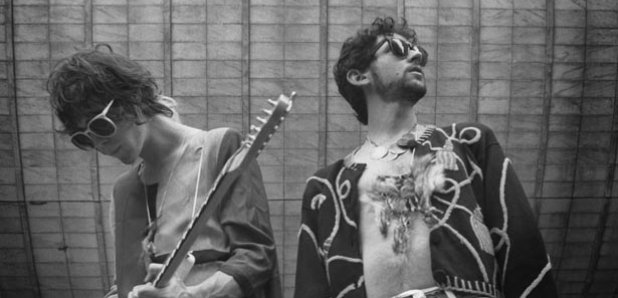 MGMT have finally taken to Twitter with verified account @whoisMGMT
After a tentative first tweet back in November regarding Hurricane Sandy the band have returned to the twitter-sphere saying "We are doing something really exciting right now."
They go on to explain they're in the studio - and the tiny kitten pictured above has heard the new stuff.
It looks a bit shocked.
The band are no stranger to being the subject of 'zany' news stories.
They hit headlines in 2011 after asking people to throw their left shoes at them. The audience complied. It was great.