James Blake Wins The 2013 Mercury Prize
30 October 2013, 22:06 | Updated: 31 October 2013, 11:04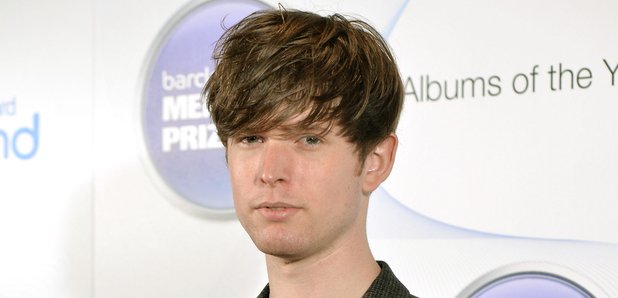 James has won this year's Barclaycard Mercury Prize for Overgrown.
The winner was announced following a night of performances from the nominated artists.
It was the second time James Blake was nominated - the first time was for his self-titled debut, which lost out to PJ Harvey in 2011.
He beat off competition from albums including David Bowie's The Next Day, AM by Arctic Monkeys, Jake Bugg's debut and Holy Fire by Foals.
Foals frontman Yannis was fighting off flu as the band opened the ceremony but he said there was "no pressure" being the first one on.

"It's nice just to get it done so we can enjoy the night," he added.

"I'd be tempted to see if we could try and spend it all tonight," he joked when asked what he would do if the band won the £20,000 prize money.
Previous winners have included The XX, Elbow and Primal Scream.