Foals: It's A Real Honour To Be Nominated Alongside Bowie
11 September 2013, 19:41 | Updated: 11 September 2013, 20:14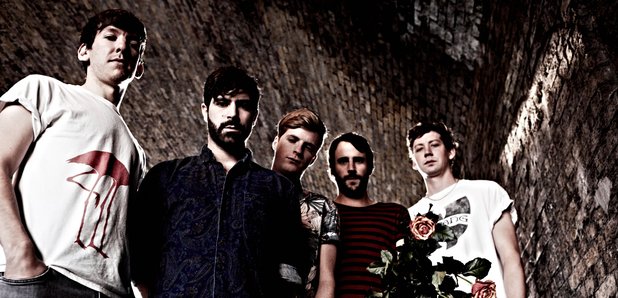 Foals have been speaking to Radio X about their excitement about being among the nominees for this year's Barclaycard Mercury Prize for their third album Holy Fire.
Talking to us at the nomination announcement event Jack from the band admitted there were several names they were really pleased to see among their fellow nominees.

"I think I can speak for the whole band when I say the Jon Hopkins album we all love. It's just really nice to see something like that in this kind of awards. As well as that I love David Bowie. Disclosure's record's great.

"It's a real strong list this year, it's a real honour to be part of such a good, strong list of bands."

They face competition from Jake Bugg, Villagers, Arctic Monkeys and the afore mentioned Jon Hopkins and David Bowie among others.

"I suspect David Bowie would win because he deserves it," Edwin from Foals admitted.

Jack continued, "Bowie and Arctic Monkeys are such heavyweights, it's a really hard one to call this year."

It is not Foals' first Barclaycard Mercury Prize nomination - their second album Total Life Forever was up for the 2010 Prize, but Jack admitted that was a very different year.

The last time we did the Mercury Prize the xx were really justified, obvious winners. I don't think there were any hard feelings from anyone in the room because it was obvious that that particular year The xx owned it. But this year I don't have a clue."

This year's nominees are:

Arctic Monkeys - AM

Foals - Holy Fire

Jake Bugg - Jake Bugg

Laura Mvula - Sing To The Moon

Villagers - Awayland

David Bowie - The Next Day

Savages - Silence Yourself

Laura Marling - Once I Was An Eagle

James Blake - Overgrown

Jon Hopkins - Immunity

Disclosure - Settle

Rudimental - Home

The winner will be revealed at the Roundhouse on October 30.