Bemjamin Clementine wins the Mercury Prize
21 November 2015, 09:48 | Updated: 21 November 2015, 16:55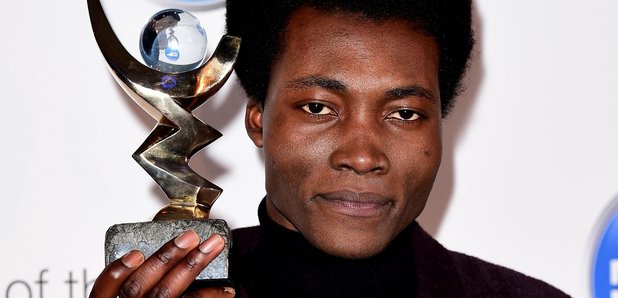 The poet and singer won the coveted award for the Best British Album of 2015 and dedicated his win to Paris, following last week's terror attacks in the city.
He received the accolade at the BBC's Broadcasting House last night (20 November) for his debut album At Least For Now, beating competition from Florence And The Machine and Wolf Alice.
The bookies' favourite to win was Jamie xx with his debut solo outing, In Colour.
Clementine told the BBC: "I always believed in my music but after Paris happened, I was very down.
"I didn't think I would win. I always wanted to be nominated for this award, but I didn't think to myself that I'd win it. I always made a joke about it!"
The musician moved to Paris in 2010, aged just 19, and spent a number of years busking in the city. "I am English but I do truly respect Paris, the people of Paris, they love art and I really did have to dedicate this to them.
The full shortlist for this year's award was:
Aphex Twin - Syro
Benjamin Clementine - At Least For Now
C Duncan - Architect
Eska - Eska
Florence + The Machine - How Big, How Blue, How Beautiful
Gaz Coombes - Matador
Ghostpoet - Shedding Skin
Jamie xx - In Colour
Róisín Murphy - Hairless Toys
Slaves - Are You Satisfied?
SOAK - Before We Forgot How To Dream
Wolf Alice - My Love Is Cool
The winner receives a prize of £20,000 and usually sees an uplift in record sales following the presentation of the award.