This Is What Happened When Three Men Got Stuck In a Lift After Going Out For A Curry...
25 February 2016, 16:39 | Updated: 25 April 2016, 15:09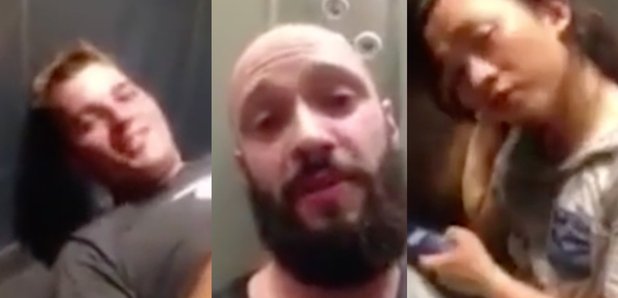 Warning: This video contains extreme flatulence.
Now, there's lot's of things we love to do after having a Balti, but this isn't one of them...
Three friends from Darwin, Australia got trapped in a lift after going out for a curry, and the results were pretty explosive.
The video uploaded to ViralVids' YouTube channel, sees the three friends stuck in the elevator after having a heavy takeaway and it's fair to say they're not loving life.
Watch the video below:
The video description explains: "It's the stuff of nightmares – three men getting stuck in a lift immediately after a curry feast.
"But it was the dire reality for an Australian, Englishman and Taiwanese man who battled uncontrollable flatulence, 38 degree heat and 99 per cent humidity during the longest half hour of their lives.
"The three colleagues had just finished delicious curries at an Indian restaurant in Marrara in Darwin's north when they tried to take the lift to travel just one floor up to their hotel room."
Read the full gory tale, and found out how the story ended, here.