Metallica To Release Every Live Performance From 2014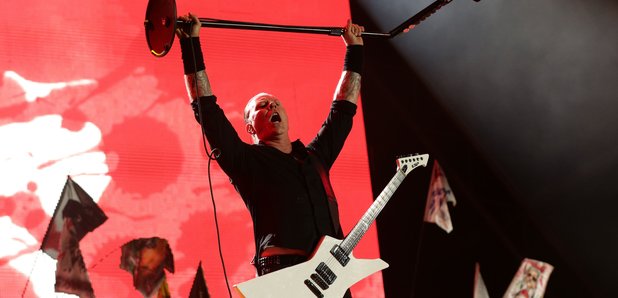 The legendary rockers will make 27 live shows from across the year available for purchase.
In a report from Rolling Stone, Mettallica plan to celebrate the anniversary of their site LiveMetallica.com by making all their live shows available by the end of 2014. Plus, you'll be able to nab vinyl versions of 4 of the live shows. It's also offering a box set of all 27 shows, which will be available in December. You just need to go to the LiveMetallica.com website to get it.

The LiveMetallica.com site is where the band have been offering high quality downloads of all their live shows.
Metallica have been achieving a lot of their ambitions of late. Not only did they headline Glastonbury Festival this summer (sharing the bill with Kasabian & Arcade Fire), but they also were the first band to play every continent in the world over the course of one year. They topped it off with a gig in Antarctica; check out Radio X's list of the strangest gig locations ever here.
The band will be releasing the live recordings in 3 album batches every Monday till the end of the year, kicking things off with their show in Bogotá, Colombia.