Remember When Marty McFly And Doc Brown Went Back To The Future And Weren't Impressed?
21 October 2016, 10:42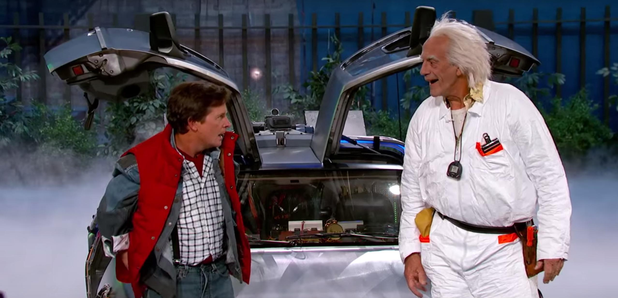 It's Back To The Future Day! Let's look back at when the stars discovered Selfies and Grindr on the Jimmy Kimmel show.
Marty McFly and Doc Brown actually went Back To The Future and weren't too impressed with it.
The characters - played by Michael J. Fox and Christopher Lloyd - visited the Jimmy Kimmel show on US TV last night (21 October) and learned about all we've achieved in 2015, including Grindr and the selfie.
When it came to our version of the hoverboard, our politicians and our uses for the smartphone, they decided we fell short and decided to return to the past and fix the space-time continuum.
Watch the video below and prepare to feel all warm and fuzzy as the characters tell us what they really think of 21 October 2015 - the official "Back To The Future Day", as mentioned in the original 1985 movie.
Find out which other futuristic movie milestones you've got to look forward to, from Bladerunner to Dawn of The Planet Of The Apes.