Martin Landau Dies, Aged 89
17 July 2017, 09:00 | Updated: 17 July 2017, 18:13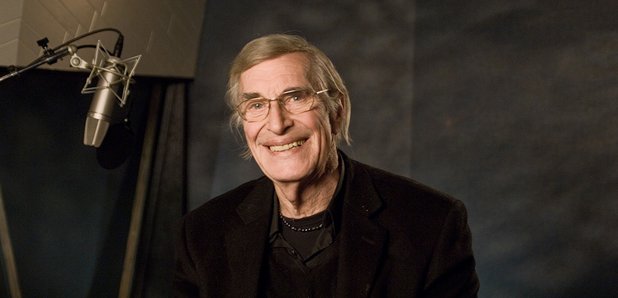 The iconic actor has passed away following "unexpected complications" in hospital.
Martin Landau has died.
The Ed Wood actor passed away at the age of 89 on Saturday (15 July) after suffering "unexpected complications" while in hospital in Los Angeles.
His publicist confirmed: "We are overcome with sadness to report the death of iconic actor Martin Landau on July 15 2017, at 1.30pm at UCLA Medical Centre, where he succumbed to unexpected complications during a short hospitalisation.
"He had just celebrated his 89th birthday."
Martin is survived by his daughters Susie and Juliet, who he had with ex-wife and Mission: Impossible co-star Barbara Bain (who he married in 1957 and divorced in 1993) his sister Elinor and granddaughter Aria.
His funeral service will be private, but will be followed by a memorial, which will likely take place in August or September.
The Oscar-winning actor was a newspaper cartoonist before making the leap into acting, and shot to fame when he appeared in North by Northwest in 1959. He then became a household name with his starring role in Mission: Impossible, but left the show after three seasons in a dispute over pay.
His career then suffered for a decade, in which he appeared in largely forgotten movies such as The Harlem Globetrotters on Gilligan's Island before picking up again when he bagged a recurring role in comedy series Buffalo Bill.
He was nominated for the Best Supporting Actor Oscar for his role as Abe Karatz in Tucker in 1988 and again in 1989 for his portrayal of an adulterous husband in Woody Allen's Crimes and Misdemeanours.
He finally took home the statuette in 1994 thanks to his performance as ageing horror movie actor Bela Lugosi in Tim Burton's Ed Wood.
Most recently, he was nominated for an Emmy in 2004 and 2005 for his part in Without a Trace and again in 2007 for his performance as a washed-up producer on Entourage.
Martin - who previously dated Marilyn Monroe - also worked as an acting coach.