WATCH: This Guy Plays The Flintstones On The Drums And Gives It A Heavy Metal Facelift
1 March 2016, 17:42 | Updated: 25 April 2016, 15:08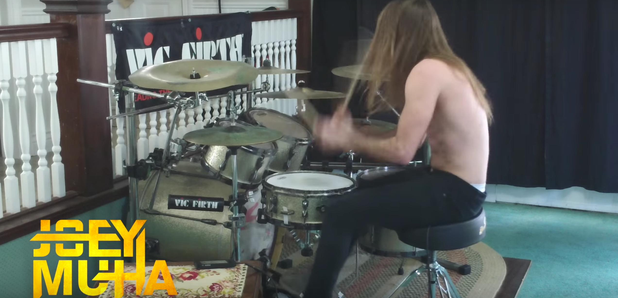 Forget Rock, The Flintstones have gone Metal.
A percussionist has posted a video of himself drumming along to The Flintstones, and has made it sound better than ever.
The video, which was posted by Joey Muha onto YouTube in January, sees him tackle the theme tune from the 60s cartoon and give it a complete facelift.
It doesn't take long to come to the conclusion that Joey has HUGE metal credentials... and that doesn't even include that hair!
Watch the video below:
Watch the original opening theme tune below:
Picture: Joey Muha