Man Sneaks iPad Into Grimsby Police Station Cell, Gives Review Of His Stay
11 March 2016, 14:51 | Updated: 25 April 2016, 15:01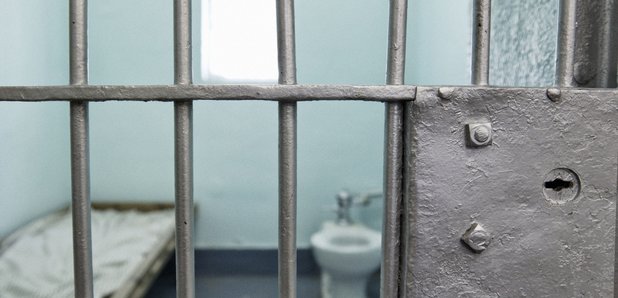 This brazen inmate gave his "minimalistic" jail cell 4 stars.
We all know the feeling when you go on holiday and you can't stop snapping pics of your beautiful surroundings, but when Christian Willoughby got sent to prison, not only did he sneak in his iPad, but he used it to give his jail cell a Trip Advisor-style review.
The naughty inmate posted several pictures of his cell on Facebook along with a tongue-in-cheek description which gave his "minimalistic" surroundings, en-suite toilet and a "butler" (otherwise known as his prison warden) 4 stars.
He wasn't too impressed by the "all-day breakfast though".
See his post below:
The post in full reads: "I've given this place 4 stars. It's the all day breakfast that lets it down really. Apart from that the staff are pleasant enough. Had my own on-suite room and butler... Who would come with tea and newspapers. Room was nice, the minimalistic idea was a nice touch. It was secure and safe... Quadruple glazing and security door. Ideal place for winding down after a hard day. I'd definitely come back."
If that wasn't enough, he continued to talk to people on Facebook who made him realise his post was going viral.
When one inquired how he got his phone into the cell in the first place, he simply replied: "lol it's an iPad!".
Still doesn't explain how he got it in there though...