WATCH: This Man Riding The Subway With Fake Book Covers Will Make You Chortle
8 April 2016, 11:57 | Updated: 25 April 2016, 13:24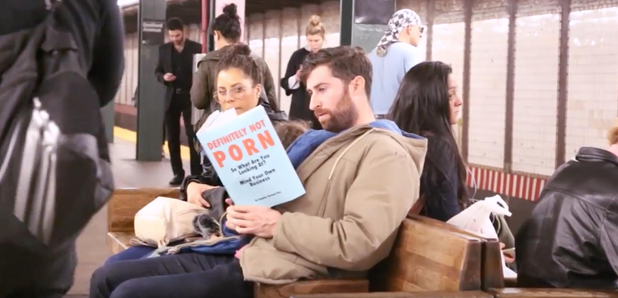 See commuters react to embarrassing, ridiculous and downright rude titles on the subway.
You can tell a lot about a person by the book they read in public, so when comedian Scott Rogowsky took to the New York Subway with fake book covers, it's safe to assume people didn't think too highly of him.
In a YouTube video posted by the aptly-named user, The Chortle, men ride the subway with hilarious titles such as: How To Hold A Fart In and Definitely Not Porn.
Watch the video below:
Now where can we get our hands on the Trump one?