WATCH: Man Gets Shot In The Chest, Is Very Chilled Out About It
1 February 2016, 16:35 | Updated: 25 April 2016, 15:16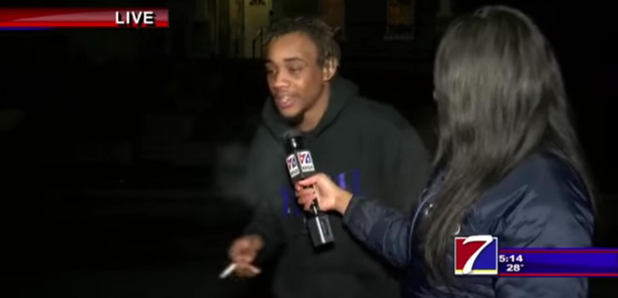 The victim, Devon Hawkins, claims he's "wasn't even tripping" over it.
A video has gone viral which features a man who just got shot and doesn't seem too bothered about it.
Devon Hawkins from Quincy, Illinois was interviewed by KHQA reporter Reyna Harvey, who seems more worried about his gun shot wound than he does.
Explaining the incident which occurred when he was "in his room chilling" with his son, Hawkins said: "I wasn't even tripping over it. It was just a little petty wound".
Watch it below:
Wow. That's one chilled out guy.