A Man Found A £5 Note In A Book At Waterstones, And Did The Best Thing Ever With It...
29 February 2016, 17:30 | Updated: 25 April 2016, 15:09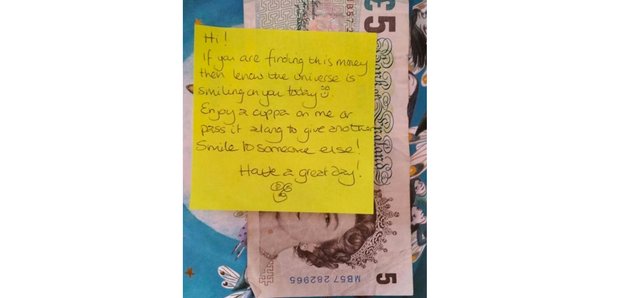 The money was left in a children's book at a Liverpool branch of the book store.
How's this for heartwarming? Someone left a £5 note inside a random book in Waterstones, and it ended up helping people who really needed it.
The money is said to have been found in The Fox and the Star by Coralie Bickford-Smith, in a Liverpool branch of the bookshop by Reddit user, PhysicsHelp, who uploaded a picture of it, with the question: "Was this one of you lot? Found in a book in the L1 Waterstones."
View post on imgur.com
The money came with a note, which read: "Hi,
"If you are finding this money, then know the universe is smiling today.
"Enjoy a cuppa on me or pass it along to give a smile to someone else!
"Have a great day!"
Then confirming he had indeed spread the joy, PhysicsHelp shared he had used the money to feed the homeless in his area, adding it to his own money.
Replying to someone on his thread, the Redditor wrote: "We bought some sandwiches and drinks for a few homeless lads and lasses on the way home to pay it forward."
Nice one.
Picture: Reddit/PhysicsHelp