Man Falls Asleep At Bus Stop, Wakes Up To Fox Chewing Trousers, Casually Takes Picture
16 March 2016, 13:24 | Updated: 25 April 2016, 14:59
The brazenness of urban foxes has reached a new high.
With all the tales of people being mugged and startled by foxes on their way home, we knew the brazenness of urban foxes was at an all time high.
But when Stevie Gould "passed out" drunk at a bus stop in Leyton, East London, he was woken by a nasty surprise.
The picture, which he posted to Shit London's Facebook page, shows a fox chewing off his trousers... like a real-life Crack Fox of Mighty Boosh fame!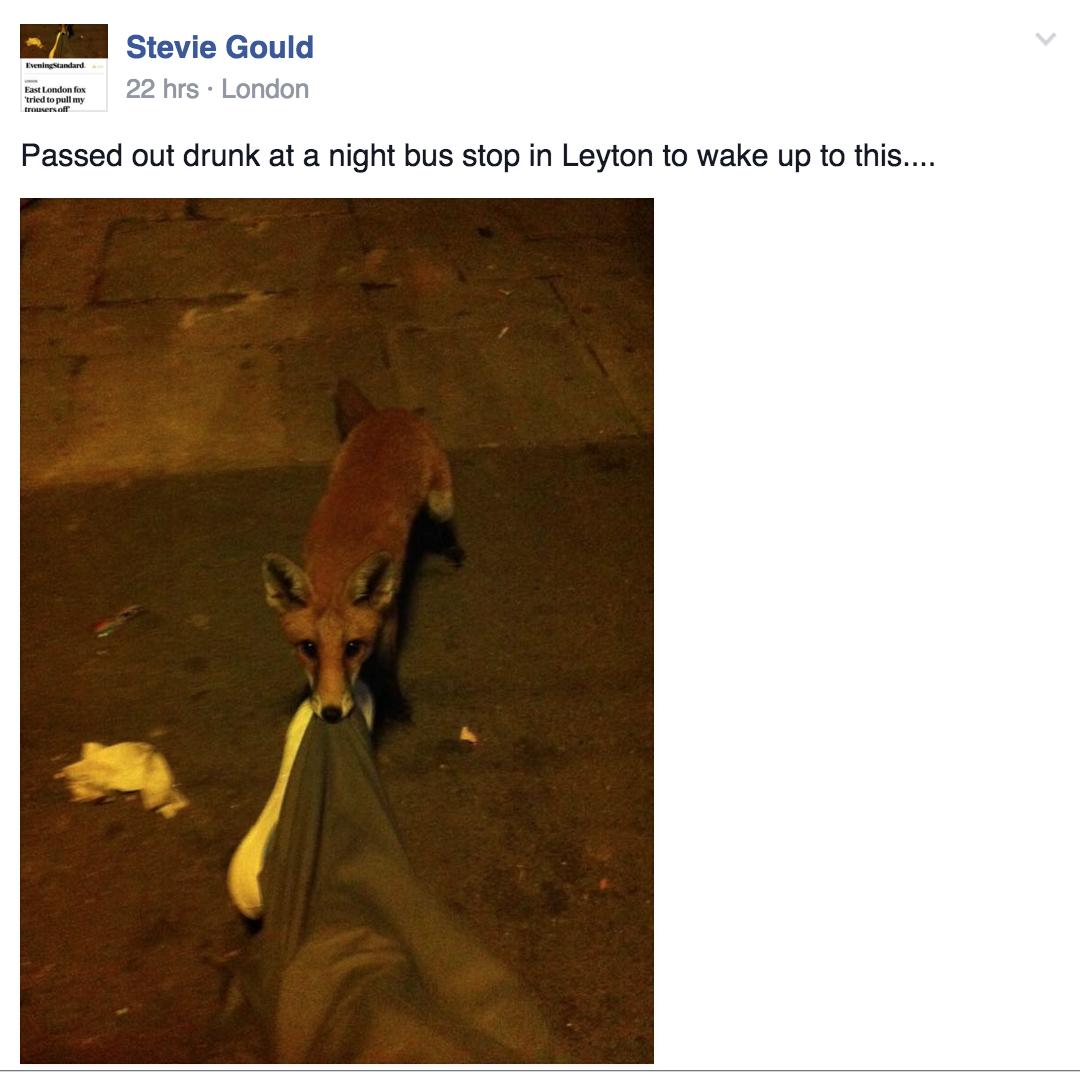 Picture: Facebook/Stevie Gould
Speaking to the Evening Standard, the 35-year-old said: "I passed out, basically. About an hour later I woke up and looked down and there's a fox chewing my trainer and my trousers.
"He didn't even blink. He just looked up at me as if to say 'what am I doing wrong?'"
Looking at the image though we have a few questions ourselves, such as: why are his trousers so big, and if he woke up to see a fox chewing him, why wouldn't he just run?
Whether or not the encounter was real, it's defintiely scared the bejesus out of us, and gave us some laughs in the process.
A particular source of our amusement came from Facebook commenter, Joe Louden, who wrote: "That particular Leyton fox is a nutcase! Always up to antics - No fear at all".
Indeed.