Man Changes Middle Name To I Love Spam, Just Because
23 February 2016, 16:23 | Updated: 25 April 2016, 15:10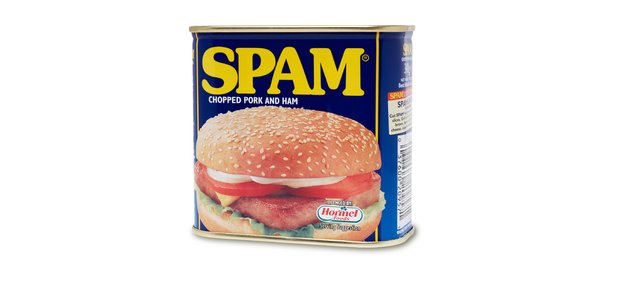 Mark Benson has fallen in love with the canned meat.
For most of us, Spam harks back to a visit to your grandad's and not-so-nice school dinners.
But Mark Benson from Halewood, Liverpool is so in love with the stuff, he's had his middle name changed to prove it.
And here's the star of our Freaky Friday segment, Mark I Love Spam Benson pic.twitter.com/OgcCZMrYjE

— RUEntertained (@wrsuentertained) February 19, 2016
According to The Mirror, Mark 'I Love Spam' Benson eats Spam up to four times a week and changed his name as a tribute to the foodstuff, his "grandad and the war effort".
The care support worker - who recently appeared on Loose Women - said: "I love Spam for breakfast with toast and we make all the different recipes from the Spam website - we'll have them up to four times-a-week.
"I felt like I had to change my name as a tribute to my grandad and the war effort but it does get a lot of laughs.
"The postman asks if the 'Spam man' is in and I get some funny looks when I check into hotels and they say 'are you serious?'."
Now that's dedication!