Lucy Rose Admits Battle To Bring Record To America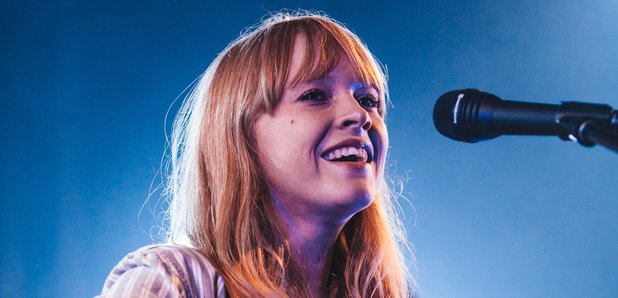 Lucy Rose has admitted she's had a bit of a battle on her hands to get her debut album Like I Used To released in North America.
She has already made one trip over there playing acoustic shows and said she just hoped to "win one fan over at a time," but did a lot better than that.

"We went to places like Chicago and I turned up, just me and a guitar expecting to play five or six songs to five people.",she told Radio X's Georgie Rogers. "I turned up and it was a sold out gig of 250 people! I was completely freaking out thinking, How the hell am I going to entertain this many people with just me and my guitar with out the band, without anything like that?

"But the shows were very nice and everyone was very supportive and understood that I couldn't afford to do it any other way than just driving myself around."

Lucy's returning to the US this month - with her band - to spend two months on the road supporting City and Colour as well as playing her own headline shows.

She told us she didn't realise how hard it would be to get the record released over there following her successful live shows.

"It was quite difficult because you're signed to a label over here and they're really excited about it and then you realise that you're under the umbrella of a huge label and you are competing directly with like, One Direction, to try and get your album released in America and it's completely impossible," she admitted.

"It's taken me a while to sort it out and there's a really great little label called Thirty Tigers that are putting it out, I think it comes out in September."