Mine's A Pint: High-Protein, Low-Carb and Low-Calorie Beer Is Here!
26 February 2016, 17:14 | Updated: 25 April 2016, 15:09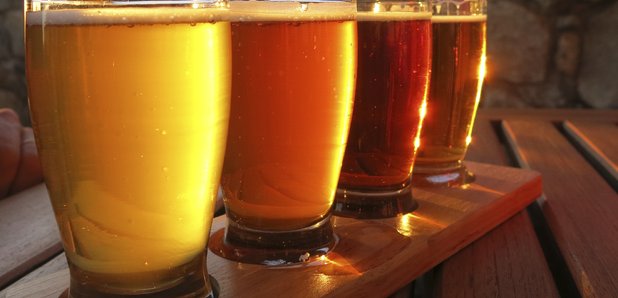 The holy grail of drinking has arrived.
Fancy guzzling pints without the guilt (and the huge beer belly) that comes with it? Well Barbell Brew might be the answer to your prayers.
British Health company Muscle Food has crafted a new "high-protein" beer for its health-conscious customers that's only 92.4 calories.
Company called Muscle Food in UK is producing a 3.6% ABV beer with 21.8 grams of protein, less than 100 calories pic.twitter.com/mmmuUGWwmB

— Darren Rovell (@darrenrovell) February 25, 2016
The beer has a volume of 3.6%, has 95% more protein than the average drink, 85% fewer carbs and is even said to be gluten free.
The information on their website reads: "All natural, this delicious gluten free wheat beer has a tantalisingly light golden colour with notes of tropical fruits and light caramel on the nose."
We're yet to see if Barbell Brew will take off, but it's certainly got us feeling thirsty!