Lostprophets tour manager: "Ian Watkins is sick and needs help"
28 November 2013, 13:22 | Updated: 28 November 2013, 13:26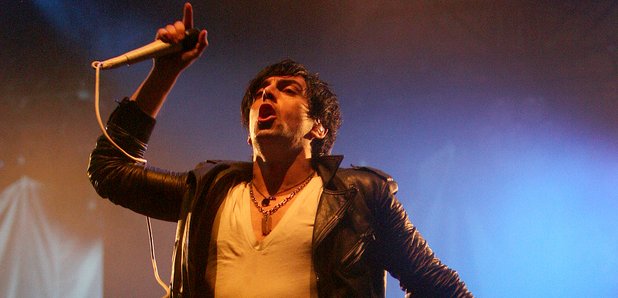 The former tour manager of Lostprophets has posted an emotional message on Facebook detailing his surprise and shock at the crimes that the band's former singer has pleaded guilty to.
Ian Watkins admitted to 13 counts of child sex abuse at Cardiff Crown Court on Tuesday (26 November), but the band's tour manager George Davison claimed that he didn't have any inkling of what was happening in the musician's private life.

In a post entitled "YOU THINK YOU KNOW SOMEONE BUT YOU REALLY DON'T", Davison claimed he had known Watkins since 2001. "We lived and breathed the same space together intensely for a long time and I would have NEVER predicted that this would have happened.

"I don't care how many drugs you have taken there is no excuse or reason for even contemplating, let alone carrying out what they did to those children. These people are sick and need help. It's impossible to see any good in this situation except for fact that they where caught and therefore won't abuse those children anymore.

"Ian let us all down, his family, band mates, friends and fans across the world. I feel right now so angry, astonished and pissed off with him for what he did. I feel so sorry for his victims, the children he abused. I only hope those children can grow up without the taint of what he did to them clouding their futures.


"The fans will move on, taking down their posters, throwing out their LP albums and looking for the next rock saviour to admire. For his family and band it will be with them forever."
On Tuesday, as reports came in of Watkins pleading guilty, former Lostprophets guitarist Lee Gaze tweeted: ""That was over quick thank fuck.... Thanks for the kind words. At least there is closure now."