Lostprophets singer Ian Watkins pleads guilty to child sex abuse
26 November 2013, 15:21 | Updated: 26 November 2013, 16:12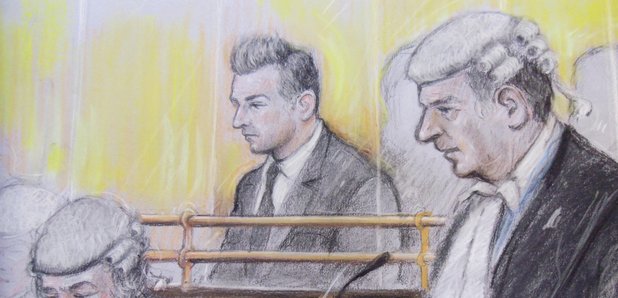 Former Lostprophets star Ian Watkins has admitted to a series of child sex offences, a court heard today.
The 36-year-old singer made a last minute change of plea to guilty at the start of his trial at Cardiff Crown Court.

Watkins previously denied all 24 charges levelled against him, but now admits to 13 counts, two of which have now been changed to attempted rape of a baby, rather than actual rape.

The charges also included encouraging a fan to abuse her own child during a webcam chat. He also admitted to sexually touching a one-year-old.

The court heard that the singer had no memory of a video showing the abuse of one of his victims, which would have been a key piece of evidence for the prosecution. The footage was reportedly shot in a hotel in Shepherd's Bush, London in April 2012.

Watkins also admitted to being involved in a plot to rape a baby, but claimed that sex with the child did not take place. The incident was reported to have occurred during a "drug-fuelled binge", according to court reports.

Prosecutor Christopher Clee QC accepted the plea of attempted rape and acknowledged that there was some issue over what the video evidence actually depicted. He also told Judge Justice Royce that the prosecution took into consideration the potential effect that the footage could have on the jurors.
Two women, who are the mothers of some of the victims of the abuse, will be sentenced alongside Watkins on 18 December.
DCI Peter Doyle told Wales Today: "Today's outcome does not mark the end of our investigations and we will work tirelessly to identify any other victims. This investigation has uncovered the most shocking and harrowing child abuse evidence I've ever seen. There is no doubt in my mind that Ian Watkins exploited his celebrity status in order to abuse young children."