Rest of Lostprophets in 'Shock' After Frontman Arrest
20 December 2012, 12:10 | Updated: 22 October 2013, 17:15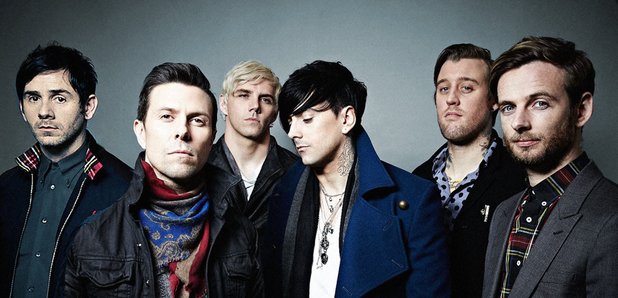 The rest of Lostprophets have issued a statement expressing their shock after frontman Ian Watkins was arrested and charged with child sex offences.
The 35 year old appeared at Cardiff Crown Court yesterday - along with two women aged 20 and 24 - accused of conspiring to rape a one-year-old girl, two incidents of conspiring to engage in sexual touching with two young children; possessing, making and distributing indecent images; and possessing "extreme" animal pornography.
One of the women faces the same charges, the younger woman only five of them. Neither can be named for legal reasons.
The court was told the conspiracy charges related to a period between May 1 and Monday this week, while the indecent images related to a period between August 12 and Monday.
Watkins' barrister Tom Crowther said the singer would be denying the charges.
All three have been remanded in custody until another court appearance on December 31.
Police are asking anyone with any information concerning the investigation to contact the Operation Globe incident room on 0800 056 0154, or the NSPCC on 0800 389 5347.
At the start of this week the band cancelled a tour of Japan and Russia, saying it was due to " an illness in the family."
The band's official website has since been taken down and replaced with a statement from the other four members who have expressed thier surprise and dismay at the news.
"Following charges made today against Ian Watkins, we find ourselves in a state of shock," it reads.
"We are learning about the details of the investigation along with you. It is a difficult time for us and our families, and we want to thank our fans for their support as we seek answers.
"Jamie, Lee, Luke, Mike and Stu"