Rest Of Lostprophets "Angry and Disgusted" Over Ian Watkins Child Sex Abuse
2 December 2013, 11:25 | Updated: 2 December 2013, 11:30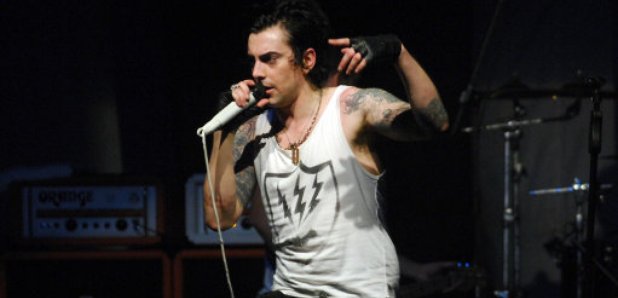 The rest of Lostprophets have released a statement saying they are "heartbroken, angry, and disgusted" after their frontman pleaded guilty to child sex charges.
Ian Watkins admitted to 13 counts of child sex abuse at Cardiff Crown Court last Tuesday (26 November).

The 36-year-old singer made a last minute change of plea to guilty at the start of his trial at Cardiff Crown Court.

Watkins previously denied all 24 charges levelled against him, but now admits to 13 counts, two of which have now been changed to attempted rape of a baby, rather than actual rape.

The charges also included encouraging a fan to abuse her own child during a webcam chat. He also admitted to sexually touching a one-year-old.

The rest of Lostprophets - who announced their split in October - have released an official statement emphasising that they had no idea what their former bandmate was doing and admitting their relationship with him had been strained for a number of years.



The band's tour manager has also recently taken to Facebook to comment on and condemn Ian Watkins' behaviour.

George Davison has claimed that he didn't have any inkling of what was happening in the musician's private life.

In a post entitled "YOU THINK YOU KNOW SOMEONE BUT YOU REALLY DON?T", Davison claimed he had known Watkins since 2001. "We lived and breathed the same space together intensely for a long time and I would have NEVER predicted that this would have happened."

Ian Watkins will be sentenced on December 18.