Lost Inspiral Carpets debut to be released for Record Store Day
7 January 2014, 11:25 | Updated: 11 February 2015, 14:41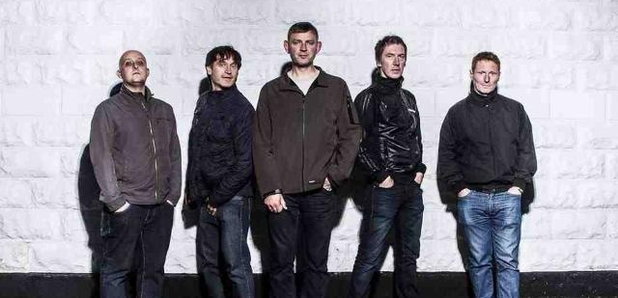 The 'lost' debut album by Inspiral Carpets will be released for Record Store Day 2014.
Dung 4 was recorded in keyboard player (and Radio X presenter) Clint Boon's studio with original singer Stephen Holt.

The 11 track demo will be released for the first time on vinyl and CD on 19 April by Cherry Records, to whom the band have just signed.

The vinyl version will be a limited edition available for Record Store Day on 19 April. It will contain all eleven original tracks, remastered from the original master tapes, with a bonus 7" EP of the band's earlier four-track Cow demo from May 1987. All tracks will also appear on the CD edition.

Although the session was recorded in December 1987, what became known as Dung 4 wasn't issued until May 1989, and only on cassette. It was released the same month as the band's third single Joe, in a bid to combat the bootleggers and as a thank you to their fans.

"We recorded and mixed the Dung 4 session at my little studio in the Guide Mill on South Street, Ashton Under Lyne," Clint said. "It cost nothing to make. We all had jobs at the time. This is what we did after work. We were a garage band.

"I knew this recording session was a very important moment for the band. To me, Dung 4 is our debut album. Listening to the original master tapes for the first time in 27 years was the most goosebump-inducing moment I've had in my time with the Inspirals."

Inspiral Carpets will also be releasing a new album in 2014.

The band have already released two singles following the return of Stephen Holt in 2011: You're So Good For Me in 2012 on their own Cow label and Fix Your Smile in 2013 on Tim Burgess' O Genesis.

This record, tentatively entitled Inspiral Carpets and due out in September, will be their first studio album in twenty years and will boast both singles plus ten new tracks.

"Since 2011, we've steadied the ship and we're sailing on," guitarist Graham Lambert explaind."It's been a breath of fresh air creating new songs with Stephen - his input has given us a fresh impetus. There was no sane logic why we didn't do it a decade ago. Getting home from rehearsals and playing back a new song in the middle of the night is such a thrill. A new album seemed impossible a couple of years ago: now it's a reality!"