Lorde: "I've never done anything even close to this before"
13 November 2014, 13:34 | Updated: 20 November 2014, 16:35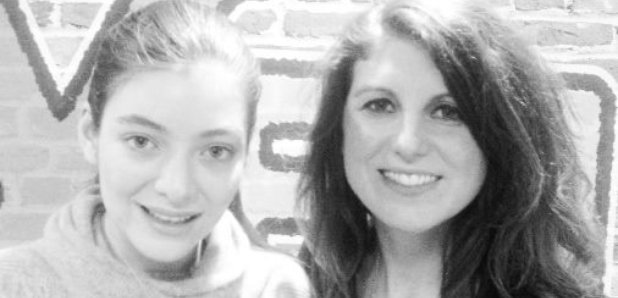 The New Zealand singer tells Radio X that curating the new Hunger Games soundtrack is "a lot of pressure".
Lorde has selected artists including Chvrches, The Chemical Brothers and Kanye West for the track listing of The Hunger Games: Mockingjay - Part 1.

She joined Danielle Perry in the Radio X studios and admitted it was a daunting challenge.

"In so many things that I do, I'm like: how can I make this my thing? Obviously there are so many fans who are so invested in the music in the movies so it was lot of pressure for me. I've never done anything even close to this before."

"The artists that I ended up choosing for this, all to me portray strength. The kind of person that you are when everything is taken away from you: mentally, emotionally, physically."

Lorde reached out personally to many of the artists involved. "Getting to go to someone like Grace [Jones] and saying 'do you want to be involved in this project?' was amazing."

She also visited the "crazy" set during filming, and says that's when it dawned on her how "massive" the franchise is.

"Everyone was in full costume, guns being fired…it felt like stepping into a whole different world. Unfortunately I'm not in any cameos but maybe that's a good thing!"