Lorde's Best Of British Choices Might Surprise You...
29 March 2017, 13:43 | Updated: 2 August 2017, 14:39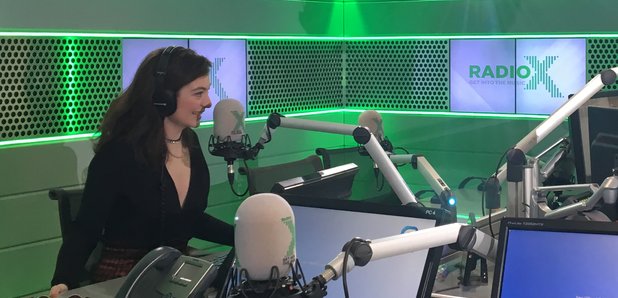 The Green Light singer told Radio X's Gordon Smart which British tunes she just can't get enough of.
Lorde has revealed her top three tunes for Radio X's Best Of British 2017, and a couple of them are quite surprising.
The Green Light singer was asked to give her top three UK tracks, and told Radio X's Gordon Smart: "I'm having a real Phil Collins moment, and I love this song Take Me Home".
The Kiwi added: "It's just magical".
See her choices here:
Giving a nod to two thirds of The xx, she revealed: "The song Loud Places by Jamie XX," explaining: "It's so beautiful. I love music that is about partying and going out at night, but feels like the soft spaces of that too.
"I think he's so talented".
Listen to Jamie XX's Loud Places featuring The xx singer Romy Madeley Croft:
Taking time to pay homage to David Bowie, who referred to her as the "future" of music she mused: "I always struggle with just one (song) because there's just so many.
"I think probably for history's sake and because I have such a connection with it. I mean, I've always had such a connection to it, but now especially post-BRITS, it would probably Life On Mars?"
The Royals singer explained: "It's the distilled essence of who Bowie is. And it's an intimate world view and a very large world view. All my favourite artists have a conversation between big and small, so I'd probably bounce that one in there too."
Watch David Bowie's Life On Mars video here:
Vote for your Top 3 tracks in Radio X's best of British for your chance to win £1000 here: