LISTEN: The Original The Haçienda Playlists Are Available To Stream Here...
16 August 2016, 14:20 | Updated: 16 August 2016, 14:24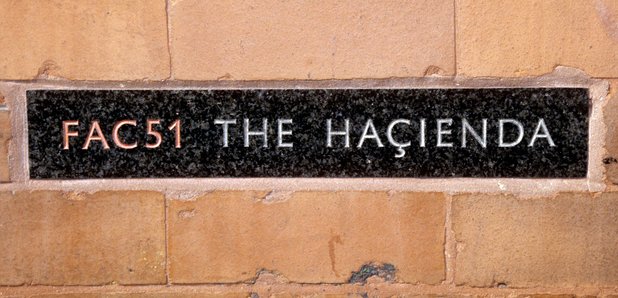 Transport yourself back to the heady Madchester days with re-surfaced DJ sets from the likes of Graeme Park, Sasha and Daniele Davoli.
Anyone who experienced Haçienda the first time around, is probably likely to have forgotten almost all of it.
But thanks to the internet, we can all be taken back to those hazy Madchester days in the 80s and 90s, without having to look anything like these guys.
As Dangerous Minds reports, the original playlists of Haçienda DJ's including Graeme Park, Daniele Davoli, Lil Louis, and Sasha are available on Mixcloud.
The playlists were uploaded about two years ago by DanceLife World Club Culture, which boasts "a collection of over 5000 live DJ sets from the best clubs in the world since 1970".
Listen to Graeme Parks Hacienda playlist from 1989 below:
Wrap your ears around Daniele Davoli's set back in 1993.
You can also find a variety of old-school sets courtesy of YouTube user Old School Raver, but we're not sure for how long.
Is it just us, or does anyone really feel like breaking into these moves right about now?