Linkin Park's Mike Shinoda Talks Tragedy Behind Heavy Single
16 February 2017, 20:30 | Updated: 2 August 2017, 14:41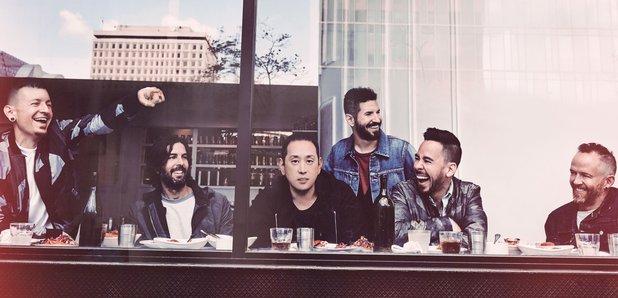 The Numb rocker told Radio X's Gordon Smart about the new track, and revealed why the band will keep taking risks.
Linkin Park's Mike Shinoda has talked about the inspiration behind the band's Heavy single.
Speaking to Radio X's Gordon Smart about their latest track, which features Kiiara, he revealed: "Sometimes they say when it rains it pours. You have all kinds of things big and small happening to you.
"In my case I know there was one point where I was dealing with a friend who passed away and that was at the forefront of my mind.
"And then I'm looking at my Twitter feed and the news is weighing down on me, then I opened my cabinet to get some cereal and there's ants everywhere. And of course it's the ants that put you over the edge".
He added: "But it's stuff like that. That's kind of where the song comes from- when you're just feeling like you can't take it..."
Watch the lyric video to their Heavy single here:
Shinoda also discussed Linkin Park's decision to constantly change their sound, and revealed it comes from the band being thankful for their longevity.
"The gratitude that we've got from actually being able to do it... it leads us to a need to take risks," he mused.
"We say: 'If this is our last item,' which I hope it's not, 'wouldn't we want to like do the best we could? Take every risk we could? Push every envelope and really go for it?'
"And I think that's the mentality every time we go into the studio."
Tonight saw the band mark the release of their new single by streaming their performance on Facebook Live.
Watch it below:
Photo: James Minchin