Someone's developed a Leonardo DiCaprio Oscar game and it's VERY addictive
16 February 2016, 16:21 | Updated: 25 April 2016, 15:12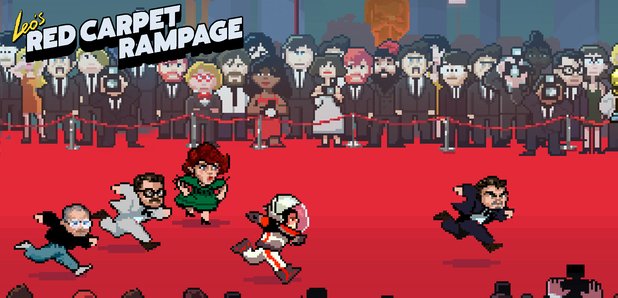 Play the game and win that Oscar for Leo! This is fun AND hilarious!
It's no secret that Leonardo DiCaprio has got a very good chance of bagging himself an Oscar this year. The actor, who's nominated for his epic performance in The Revenant, has never won the prestigious award before, despited having appeared in some of the most iconic films in history.
Now The Line have built a game designed to ensure Leo gets the gong. It's called Leo's Red Carpet Rampage and, even though you're only bashing three different letters, it's extremely addictive.
The game's description says "Get Leonardo DiCaprio an Oscar or die trying in Leo's Red Carpet Rampage, an arcade style platform where you race down the red carpet on a quest for the ultimate award. Collect as many Emmy's and Golden Globes as you can along the way."
"But beware of pushy photographers and watch out for Lady Gaga...and icebergs!"
As well as chasing the Oscar and avoiding photographers, you can also experience bonus rounds, in which you can help Leo crawl to his car.
Watch the game's trailer below.