Lemmy: "I Got My First Guitar From My Mum"
19 September 2016, 13:16 | Updated: 19 September 2016, 13:50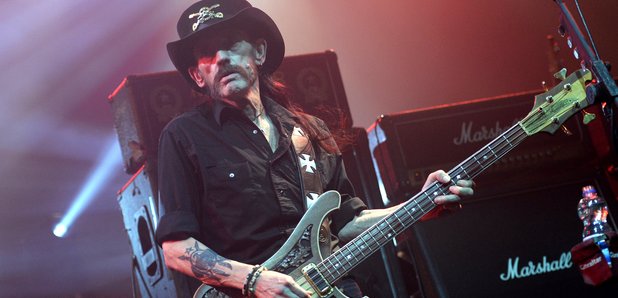 The late, great Motörhead frontman goes back to his roots and seeing The Beatles live in one of his last interviews.
In one of his last ever interviews before his death last December, Lemmy has revealed how he got his first guitar from his mum, and that seeing The Beatles live set him on the road to rock'n'roll.
Speaking to Matt Sweeney as part of the Guitar Moves video series via Noisey, the late great Motörhead frontman explained that seeing The Beatles perform at The Cavern in Liverpool was one of his formative musical experiences.
"The Beatles were the first ones to write their own songs and not have a lead singer," said Lemmy. "There wasn't any of that in Britain back then."
Surprisingly, Beatlemania hadn't kicked off in earnest at the point the young Ian Kilmister saw the band.
"It was quite well-mannered. People sat and listened and clapped at the end, you know? But it was one of them moments."
While he was best known as the bass player with the hard rock trio, he actually started life as a guitarist, and received his first instrument from his mother.
"My mum had one, because she played lap steel. And my uncle had a banjo. I can't imagine what music they were playing.
"I just wanted the chicks in the beginning. And I got them too."
He cited Paul McCartney as a bass hero, but claimed that John Entwistle of The Who was his main influence.
"Every bass player's different, every guitar player's different, everyone's got a twiddle that nobody else has got. I don't differentiate."
The clip was shot in August 2015 at Lemmy's favourite LA haunt, the Rainbow Bar & Grill. Visibly ill and struggling to play his beloved bass from the diabetes affecting the circulation in his hands, the rock legend still displays the wry humour that made him such a hero to millions.
Lemmy died, four days after his 70th birthday, on 28 December 2015 from an "extremely aggressive" form of cancer.
RIP Lemmy