Motörhead's Lemmy Dies Aged 70
29 December 2015, 09:09 | Updated: 28 December 2018, 11:20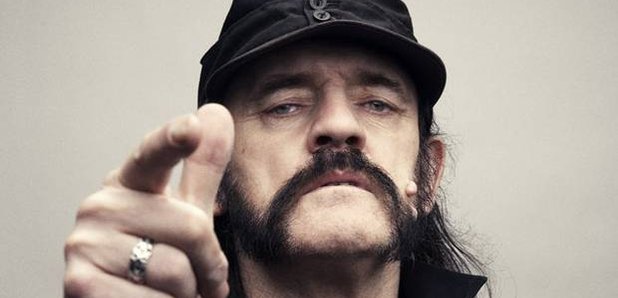 The Motörhead bassist and frontman, real name Ian Kilmister, has lost a battle with cancer.
A note on the band's official Facebook page, said: "Our mighty, noble friend Lemmy passed away today after a short battle with an extremely aggressive cancer. He had learnt of the disease on December 26th, and was at home, sitting in front of his favourite video game from The Rainbow which had recently made it's way down the street, with his family.
"We cannot begin to express our shock and sadness, there aren't words. We will say more in the coming days, but for now, please… play Motörhead loud, play Hawkwind loud, play Lemmy's music LOUD.
"Have a drink or few. Share stories. Celebrate the LIFE this lovely, wonderful man celebrated so vibrantly himself."
Lemmy had only just celebrated his 70th birthday on Christmas Eve.
He was born Ian Kilmister in Burslem, Staffordshire, and first came to fame in the mid-1960s with the band The Rockin' Vickers. After moving to London, he became a roadie for the Jimi Hendrix Experience, before finding his natural calling as a bassist and singer with the legendary psychedelic space-rock outfit Hawkwind.
Lemmy performed vocals on the band's Top 10 hit Silver Machine and named his next band after one of Hawkwind's songs: Motorhead.
The trio of Lemmy, Phil "Philthy Animal" Taylor and "Fast" Eddie Clarke became best known for their 1980 single Ace Of Spades and their 1981 live album, No Sleep 'Til Hammersmith.
Cited as one of the loudest bands of all time and one of the originators of British Heavy Metal, Motörhead continued to perform right up until Lemmy's death, with their last performance taking place on 11 December in Berlin.
Ian "Lemmy" Kilmister
24 December 1945 - 28 December 2015