Lemmy's Favourite Bar To Host Memorial, As Fans Campaign For Statue & Motörhead No.1
4 January 2016, 15:09 | Updated: 4 January 2016, 19:56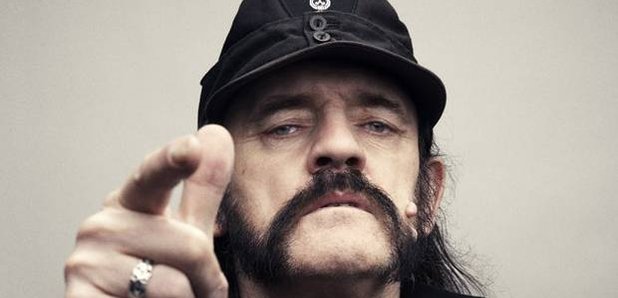 Fans are calling for a statue of the Motörhead frontman to be erected at his favourite bar, where a memorial will take place this Saturday.
Lemmy's favourite bar in L.A is set to host a memorial this Saturday, following his death on 28 December 2015.
The Motörhead frontman will be honoured at his favourite watering hole, The Rainbow Bar And Grill, on Hollywood's Sunset Strip in a 12-hour tribute on 9 January 2016.
Lemmy frequented the establishment, and - according to reports, bar owner Mikael Maglieri even moved Lemmy's favourite video game into the musician's home for his final hours.

Meanwhile, a petition has been launched calling for "A Statue for Ian Fraser "Lemmy" Kilmister Motörhead at The Rainbow Bar and Grill - CA"
The post on Change.org, explains: "People around the world would like to have a statue to pay respects for this rock n roll legend. He frequented this well known restaurant and would serve as a memorial."
Over 5,404 supporters have signed the petition so far, with only 7,500 needed to needed for it to reach its goal.
This isn't the only campaign that has started following Lemmy's death. Fans have launched a Facebook page in a bid to get Motorhead's Ace Of Spades to No. 1.
The biggest names in rock have paid tribute to the Ace Of Spades star with Ozzy Osbourne tweeting that he lost one of his "best friends" and Josh Homme calling him the "genuine article" in a lengthy Instagram post.
Foo Fighters frontman Dave Grohl also commemorated Lemmy with an Ace of Spades tattoo.
See the post and the tattoo below: