Legendary Liverpool venue The Kazimier to close
7 April 2015, 18:00 | Updated: 10 April 2015, 16:23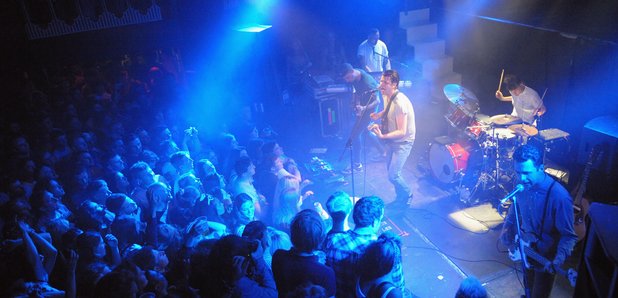 It's been confirmed that Liverpool's The Kazimier is to close on New Year's Day 2016, as the site is redeveloped to make way for new entertainment venues and apartments.
It's been confirmed this evening that one of the finest venues in Liverpool is to close early in 2016. The Kazimier at Wolstenholme Square will shut its doors for the last time on 1 January, as the area undergoes a massive redevelopment.

Superclub Cream will find a new home as part of the plans, but the team behind The Kazimier has confirmed they won't be relocating.
Liam Naughton, from The Kazimier, told the Liverpool Echo: "We support the proposed plans for the project - development of Wolstenholme Square has been expected for some time.

"The Kazimier will not be moving into a new site offered within the development, however, talks are in progress with Elliot Group about a team of interested parties from the Kazimier staff and collaborators taking on this opportunity."

In another statement issued today, The Kazimier said that the next nine months before closure would give them a chance to properly celebrate the part they've played in the city's musical heritage.

Gigs scheduled over the next few months include John Power, The Fall and The Twilight Sad.