Listen To LCD Soundsystem's Call The Police & American Dream
5 May 2017, 09:00 | Updated: 11 May 2017, 11:02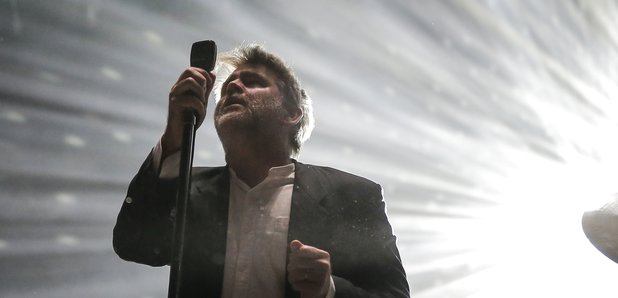 James Murphy and and co. drop two brand new tracks and detail their forthcoming album
LCD Soundsystem have debuted two new tracks and shared the details of their "almost" complete new album.
Listen to Call The Police here:
Stream American Dream below:
Taking to their official Facebook Page, frontman James Murphy wrote a lengthy post revealing that their fourth album studio album and the follow-up to 2010's This Is Happening is "almost done," with "1 more vocal and 2 more mixes to go".
Addressing whether the band would be playing any shows, the All My Friends star wrote: "our plan is indeed to play shows near where people live. and no, not just festivals."
While it wasn't set in stone exactly what shows they could do, Murphy took great pains to say what kind of shows they didn't want to play, explaining: "what we don't want: us in some mega-dome (looking like we think we belong in some mega-dome) playing to 1/16th of a full room, while someone says things like "well, we can curtain off the balconies so it doesn't look so bad," after telling us "you have to charge $180 a ticket for it to make any sense."
He added: "what we also don't want: tickets to our shows being sold for $1000 on eBay, and people who like our band standing outside crying because they bought some bogus barcode from some shit-heel scalper.
what we want: full shows that aren't so big that you feel like you need binoculars to see if pat is actually behind the drums or if it's louis ck or something."
See his full post below: