Laurie Anderson: Lou Reed Wasn't Afraid
7 November 2013, 15:06 | Updated: 7 November 2013, 15:07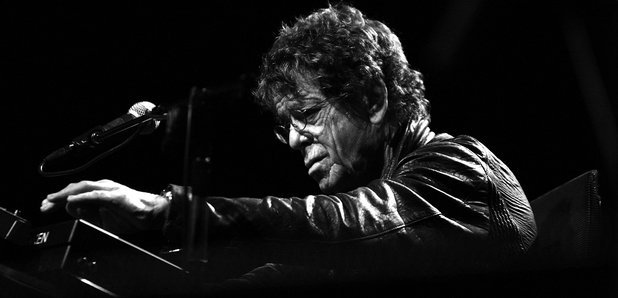 Lou Reed's widow Laurie Anderson has said that her late husband "wasn't afraid" when he passed away last month.
In a moving essay for Rolling Stone she describes their 21 year relationship and his final moments.

The Velvet Underground man passed away from 'a liver related ailment' on Sunday October 27 aged 71.

After suffering from liver cancer and being diagnosed with advancing diabetes he had had a liver transplant last Spring which, although having had some initial good results, hadn't helped him fully recover.

Laurie describes how their joint love of meditation helped them through his final days, which he spent at home.

"I have never seen an expression as full of wonder as Lou's as he died," she writes.

"His hands were doing the water-flowing 21-form of tai chi. His eyes were wide open. I was holding in my arms the person I loved the most in the world, and talking to him as he died. His heart stopped. He wasn't afraid. I had gotten to walk with him to the end of the world. Life - so beautiful, painful and dazzling - does not get better than that. And death? I believe that the purpose of death is the release of love."