Labelled With Love Festival Returns To London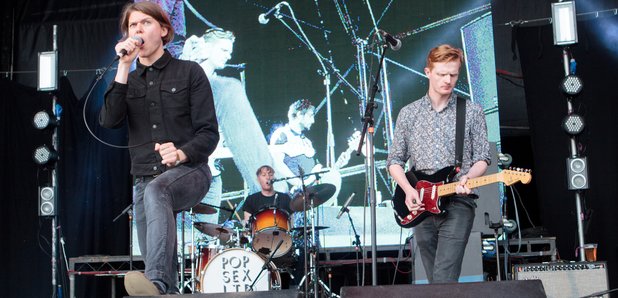 AIM's Labelled With Love festival is returning in 2013 at 229 in London September 24-27.
The four day event is curated by independent labels and supported by Radio X.

It follows on from the AIM Independent Music Awards on September 3.

Each of the Labelled With Love gigs will be hosted by two different nominated labels, including Best Small Label nominees Too Pure Singles Club, Rocket Girl, Gringo Records and Alcopop! Records, as well as iconic indie labels Cherry Red, Sunday Best, Wichita and Fierce Panda.

Frankie and the Heartstrings are on the line up along with up and coming independent talent including Fists, Menace Beach and These Monsters.

The initial line-up:

Tuesday September 24
Room 2 - TOO PURE SINGLES CLUB - Lola Colt, These Monsters + Menace Beach

Wednesday September 25
Room 1 - SUNDAY BEST - Kitty Daisy & Lewis + Mixhell + Tythe
Room 2 - ROCKET GIRL - Jacques Caramac & the Sweet Generation + The Roz Bruce Infusion + Som Vinter

Thursday September 26
Room 1 - WICHITA / ALCOPOP! - Frankie & Heartstrings + Johnny Foreigner + The Social Club + Alcopop! DJs
Room 2 - FIERCE PANDA ? Felt Tip + special guests TBA

Friday September 27
Room 1 - CHERRY RED - The Flatmates + special guests
Room 2 - GRINGO RECORDS - Cold Pumas + Kogumaza + Fists

Tickets are on sale now.