Kurt Cobain's cardigan sells for £93,000
9 November 2015, 10:05 | Updated: 11 November 2015, 11:52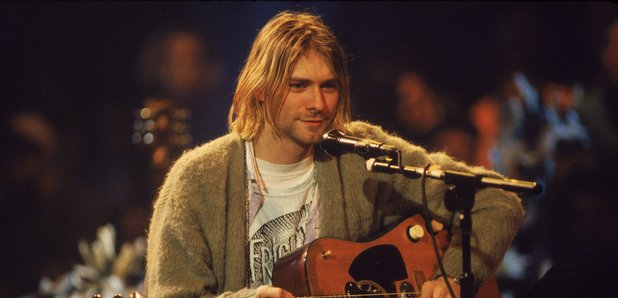 John Lennon's guitar also sold for an eye-watering price.
Last week we reported Kurt Cobain's cardigan was being put up for auction with bids starting at $20,000. Now according to auction site Julien's Live, the famous knitwear has sold for a whopping $140,800 which equals approximately £93,000.
The cardigan was worn by the late Nirvana frontman at their MTV Unplugged recording in 1993.
JUST SOLD for $140,800, Kurt Cobain's sweater from Nirvana's MTV Unplugged appearance! #Auction #Nirvana #MTV pic.twitter.com/kZYMpLHcyi

— Juliens Auctions (@JuliensAuctions) November 7, 2015
If that wasn't eye-watering enough, John Lennon's guitar - with which he composed Love Me Do - went for a HUGE $2.3m, which is almost £1.6m.
On Tuesday 3 November, we wrote:
Feeling a little chilly and have the urge own Kurt Cobain's cardigan? Well now you can... for several thousand pounds.
Online auction website Julien's Live have added 350 new items of music memorabilia to their books, including items which belong to the late Kurt Cobain, Elvis and John Lennon.
Collectors can get their hands on a platinum plaque marking one million sales of Nirvana's Nevermind, a lock of the late frontman's hair and the cardigan Cobain wore during the famous recording of MTV Unplugged in 1993, which has bids starting at $20,000.
Also up for grabs is a lock of John Lennon's hair along with a signed card from the Beatles star, which reads: "Love from 'Bald' John Lennon xxx". But - with bids starting at $10,000 for the item - you'd have to be a pretty big Beatles fan, with an even bigger wallet.
Personal items belonging to Elvis are also listed on the site, including his guitar pick, life insurance policy and Valium pill bottle.