Kelly Osbourne Just Tweeted The Number Of Her Dad Ozzy's Alleged Mistress...
24 May 2016, 12:38 | Updated: 24 May 2016, 18:14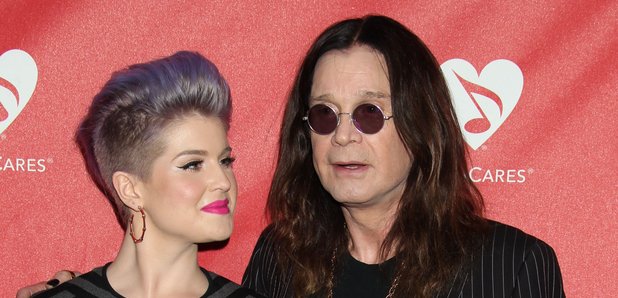 Hair stylist, Michelle Pugh, is reported to have had an affair with the Black Sabbath frontman.
Kelly Osbourne has tweeted out a number which is believed to belong to Ozzy Osbourne's hair stylist and alleged mistress, Michelle Pugh.
The daughter of Ozzy and Sharon Osbourne has added fuel to reports that her father had an extra-marital affair with the celebrity hairdresser by posting a not-so-cryptic tweet.
See it below:
Anyone looking for cheap chunky LOW-lights a blow out and a blowjob call +1(323)9282323

— Kelly Osbourne (@KellyOsbourne) May 23, 2016
Despite some fans criticising the TV presenter for wading in on her parents' affairs and blaming the woman, Kelly remained defiant.
@tldoyle1271 are you in my family? NO YOU ARE NOT YOU HAVE NO IDEA WHAT SHE DID! So keep ur high-mighty opinions to yourself!

— Kelly Osbourne (@KellyOsbourne) May 24, 2016
@tldoyle1271 then why are you talking/commenting on mine? Slightly hypocritical don't ya think?

— Kelly Osbourne (@KellyOsbourne) May 24, 2016
After one Twitter user argued it takes two to tango, the feisty 31-year-old referred to their relationship as "elder abuse".
@jodee814 my father is almost 70 ever heard of elder abuse?

— Kelly Osbourne (@KellyOsbourne) May 24, 2016
According to reports, Ozzy Osbourne left the family home he shared with Sharon after she found out he was being unfaithful by reading his emails.
Despite Sharon Osbourne confirming the the split on on American panel show, The Talk, the pair appeared together during a press conference announcing Knotfest - the merging of Ozzfest with Slipknot's Knotfest.
Speaking about her marriage, Sharon Osbourne previously said: "I'm 63 years of age, and I can't keep living like this."